THIS IS TUSEN SERIER
Tusen Serier (A Thousand Comics) has now been around for 11 years and we celebrate this with an exhibition showcasing what we've done during this time.
All our books are presented with sample pages and our other activities like exhibitions, workshps, Fanzineverkstaden, AltCom and Hybriden also get their time in the spotlight.
This is a digital exhibition. A link to the actual exhibition will be added to this blog post, starting Wednesday, May 11, from 17:00.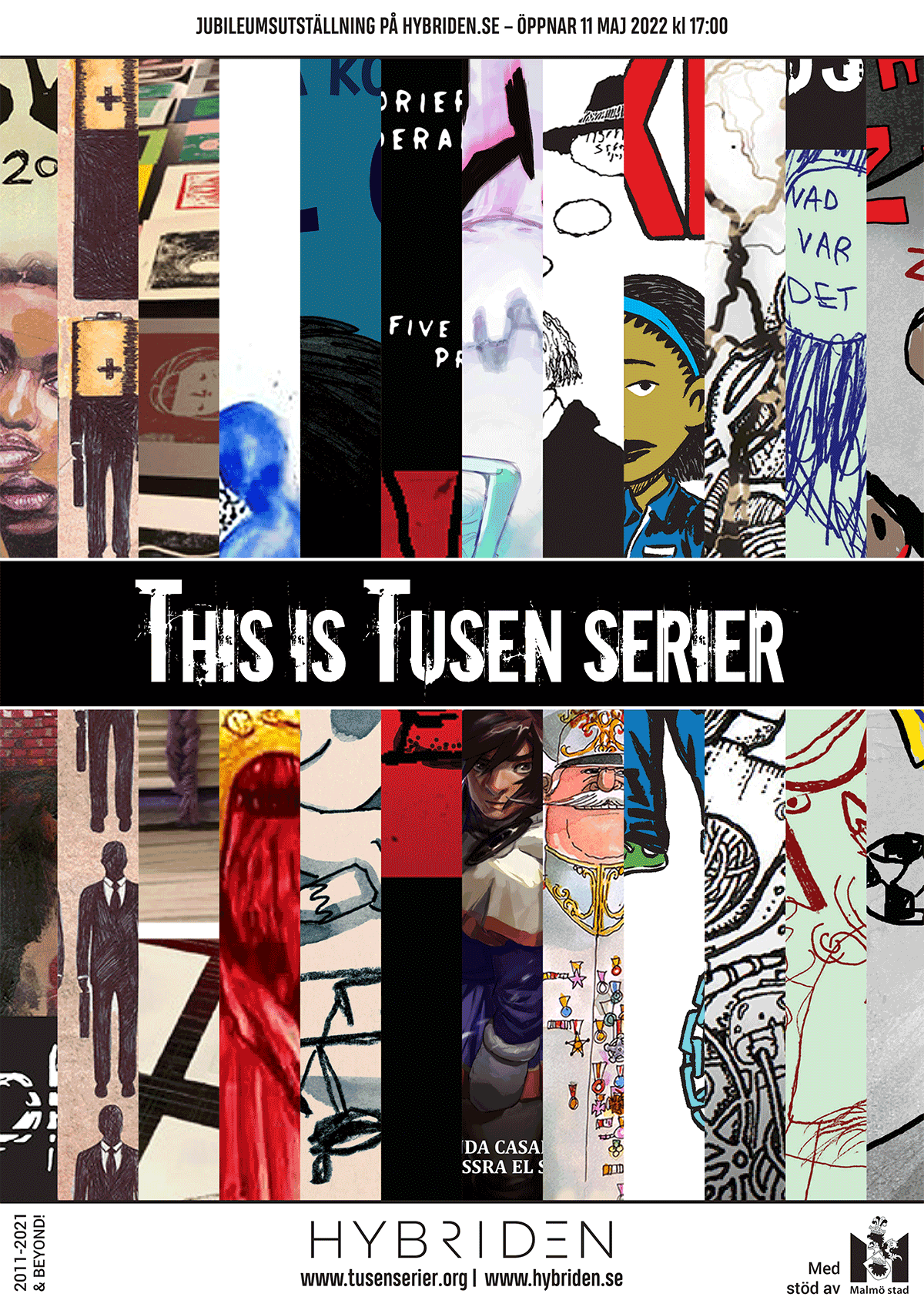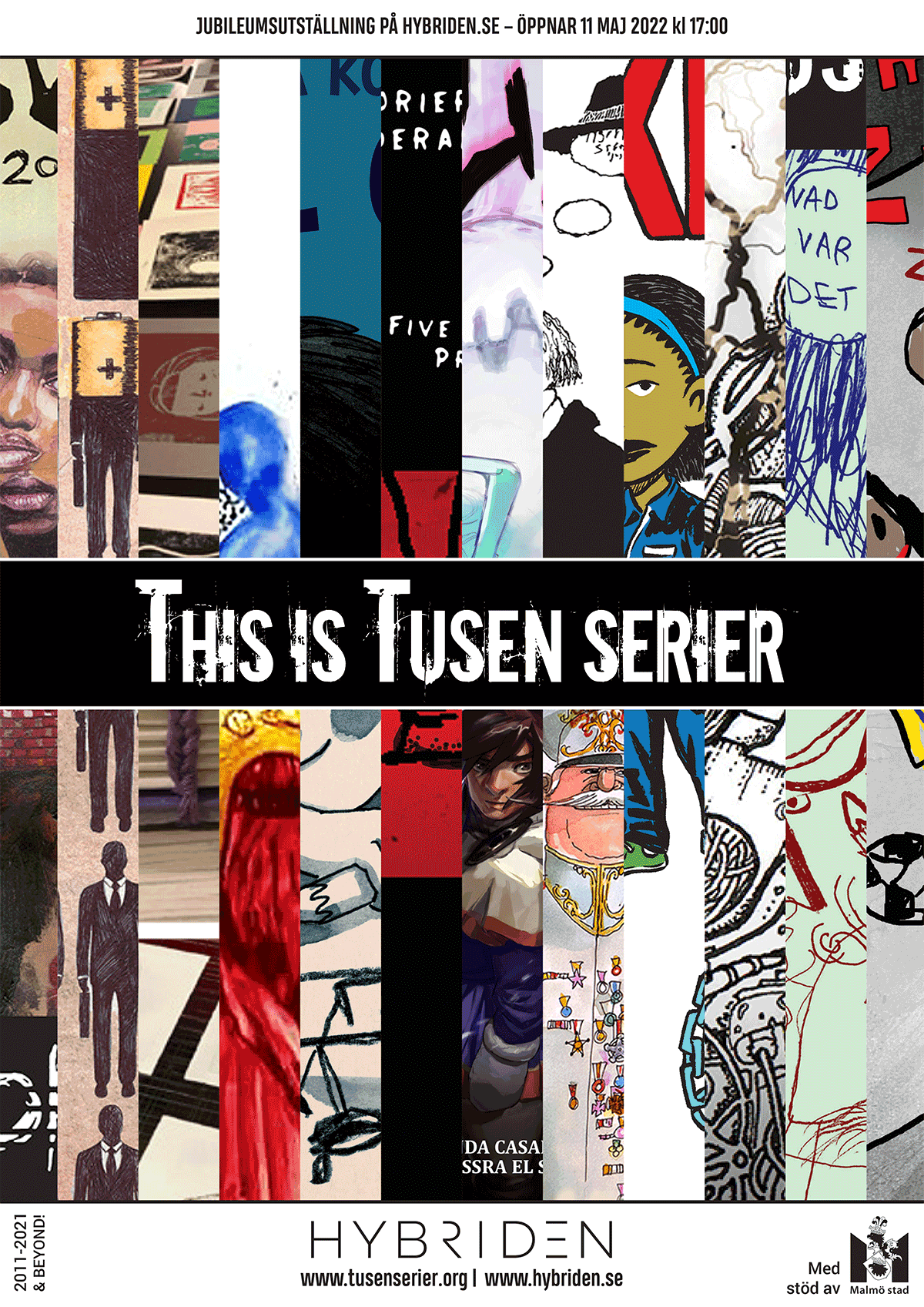 The exhibition is presented in Swedish and English. Since our website is still only in Swedish, this is an opportunity to get to know us a bit better if English is more your thing.
Feel free to invite people to the Facebook-event.
Presented with support from Malmö Kulturstöd.