Release exhibition for: CBA vol 46: Deep
Place: Hybriden (Mitt Möllan, Bangatan 5, Malmö)
Opening: October 18, 18-22
Lasts until: Early January
Opening hours: Wed-Fridays: 11-15, Sundays: 12-15
Release exhibition for the new volume of CBA.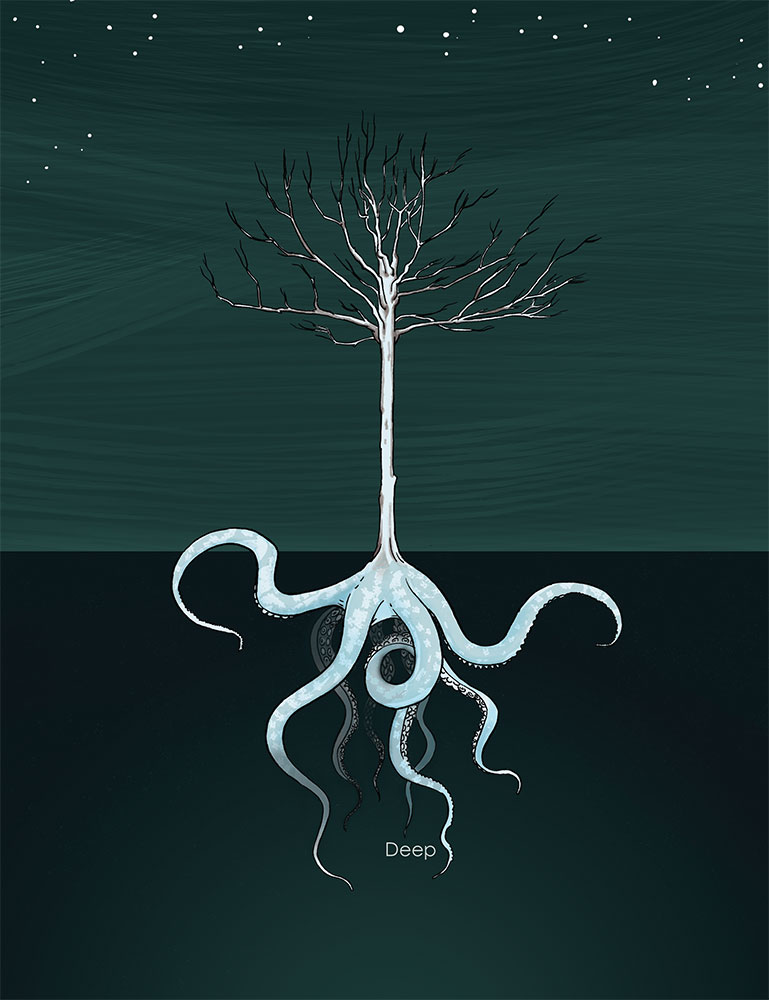 About CBA vol 46: Deep:
What do we find in the depths? What lies in the depths in the oceans? What hides in the deep darkness of the corner of your room when you're about to fall asleep? What thoughts trickle through your mind when looking deeply inwards, what do we find when we look where we can't see?
Featuring
comics by:
Julia Nascimento [BR]
Lisa Örtlund [SE]
Sofia Ciente [PT]
Mikko Jylhä [FI]
Ivana Filipović [RS/CA]
Mattias Elftorp [SE]
Sajan Rai [UK/SE]
Francisco Sousa Lobo [PT]
Maria Stoian [RO]
Texts by:
Lisa Örtlund [SE]
Mattis Telin [SE]
Illustrations, cover & main editor:
Lisa Örtlund [SE]
Buy is here!